Many of us have friends in non-English-speaking countries and we can help to keep that friendship strong by sending them a Christmas Card with the greeting in their own language!
All of these
cards can easily be made available in other languages on request!
First, 6 Collage Cupcakes -
French
Welsh
Italian


German

Spanish
Welsh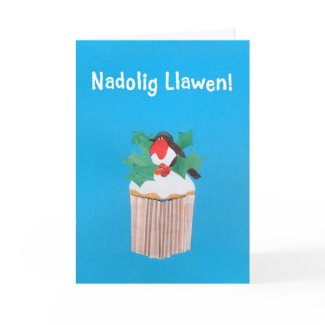 Christmas Card, Welsh, Cupcake with Robin
More Christmas Cards with Greetings in European Languages
Remember the languages can be 'mixed and matched'!
Norwegian (or Swedish!)
Danish
Swedish
Scots
Finnish
Portuguese
Dutch